We are so excited to share the cover for Heidi McLaughlin's new book SAVE ME releasing on April 5th. #FindHisFamily
♥ Preorder on Amazon ♥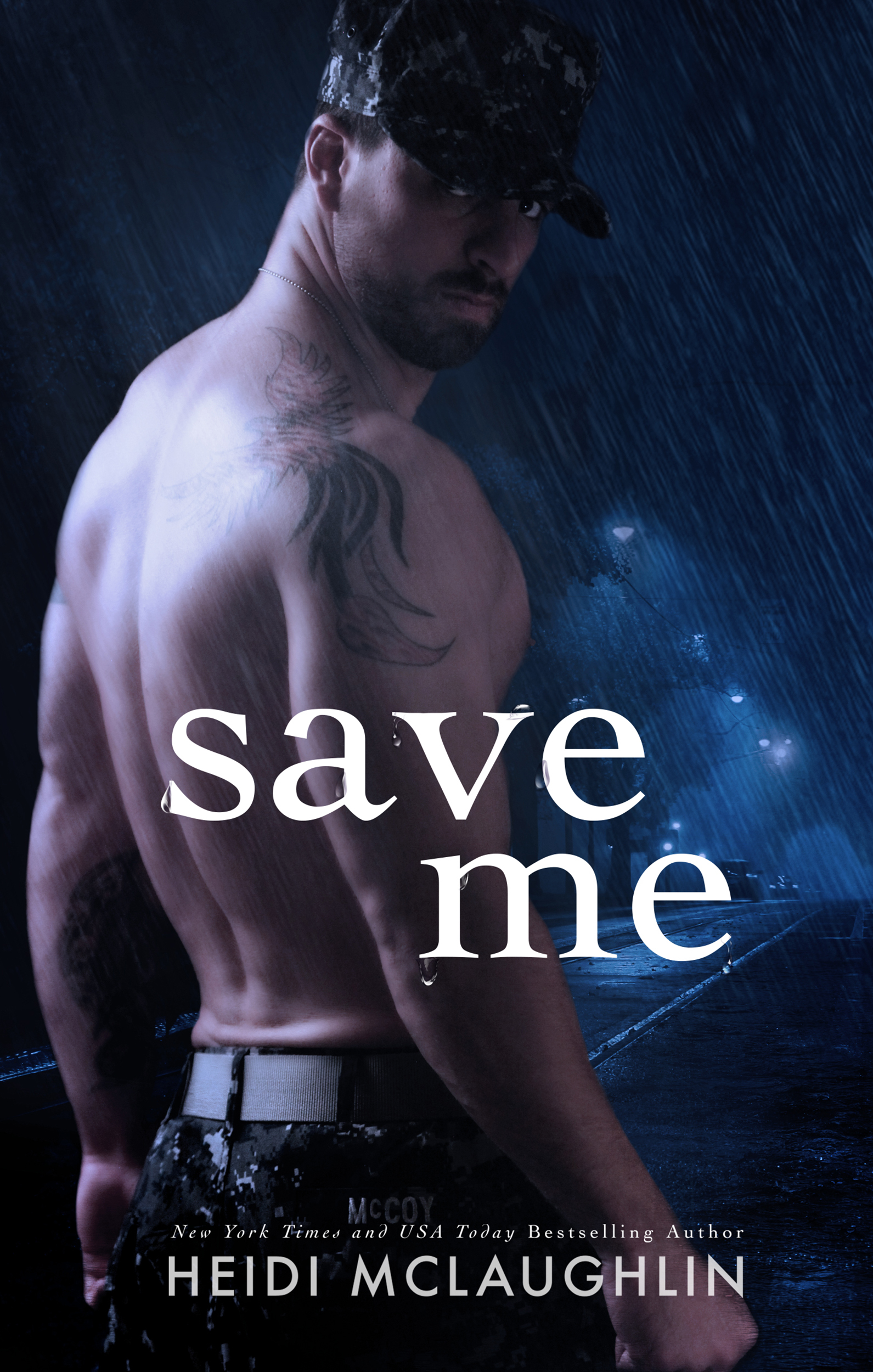 Tucker McCoy thought the hardest mission of his life was over. After being deployed for six years, all he wanted to do was return home to his wife and daughter. But when he arrives home with roses in his hand, the last thing he expects is to be welcomed by a stranger. Being presumed dead for six years doesn't help his cause as no one is giving him the answers he needs.
Now his mission is to find out where his family is and he's willing to do whatever it takes to bring them home, even if that means bringing down the people involved.
Penelope McCoy has a secret and one she's willing to keep until she can find someone to trust. In order to do that, she and her daughter must hide, change their identities and forget about their previous life.
For six years she's been running and she soon realizes that time is catching up with her. Now she has to decide whether to run again or face the ghosts of her past head on.

Heidi is a New York Times and USA Today Bestselling author.
Originally from Portland, Oregon and raised in the Pacific Northwest, she now lives in picturesque Vermont, with her husband and two daughters. Also renting space in their home is an over-hyper Beagle/Jack Russell, Buttercup, and their newest addition of a Highland Westie/Mini Schnauzer, JiLL.
During the day Heidi is behind a desk talking about Land Use. At night, she's writing one of the many stories planned for release or sitting courtside during either daughter's basketball games.